How to Rebuild Your Emergency Fund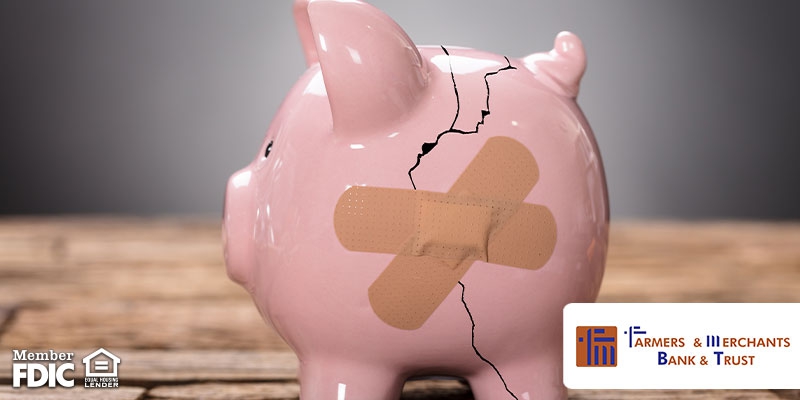 Uh oh, the unthinkable happened: a car accident, medical event, or job loss. You had to dip into your emergency fund. The good news is you had prepared for the unexpected by keeping an emergency fund. The bad news is that you had to spend it. Where do you go from here and how do you rebuild what you had? Here are some tried and true ways to rebuild your emergency fund for the next rainy day.
Say 'Bye' To The Unnecessary
That gym membership and streaming subscription service will have to be canceled for now. You can get by without, as saving for the next emergency is more important than having Netflix, Amazon Prime, Hulu and HBO all at once. Find the right balance, though, as it's all about moderation.
Put Other Goals On Hold
If you were hoping to renovate your home or go on a big vacation, you still can, but you may just need to wait a little. It's important to stay prepared, as you never know when the next disaster might strike. Give yourself a head start by reallocating the money you had already accumulated towards your home improvement or vacation goal back to the emergency fund. The sooner you rebuild the emergency fund, the sooner you can start focusing on more fun expenses again.
Get A Side Gig
Acquiring another job can be very beneficial for making money quick. Use your marketing skills to do some work for clients on your own or wait tables for a few months. This will help you get back on track before you know it. Tutor, give music lessons, babysit, pet sit, dog walk or design wedding invitations - whatever your skills or availability, you can find a side gig that works for you. Just be wary of opportunities that require an upfront investment in product or materials like many multi-level marketing programs do.
Start Saying 'No'
You don't have to turn down every opportunity, but try to say 'no' a little more often while rebuilding your fund. Should you go out for a fish fry on Friday night if you already met friends for lunch this week? Should you spend money on a new outfit if you already treated yourself to concert tickets this month? Be a little more intentional about your spending choices while saving again, and you'll see that emergency fund accumulate quickly. Then you can get back to saying 'yes!'
Sell Something
Chances are you have plenty of clothes and home decor that are no longer of use to you. There are probably old electronics, books, or DVDs lying around as well that you don't use anymore. See what you can sell on Facebook Marketplace or bring to a thrift store for a couple of bucks. You're decluttering and adding money to your account - we couldn't be more proud of you!
Don't let this minor setback discourage your financial independence. You were well-prepared by having your first emergency fund in place, so now it's time to make sure you're ready for that next unexpected event. If you're looking for a great place to store that rainy day fund, talk to a Relationship Banker about our savings accounts today!