2023 Season
"Education is not received. It is achieved."
- Albert Einstein
2023 Hi-Q Regular Season Scores
2023 Hi-Q Banquet Pictures!!!!!
Our 2023 Season Winning School!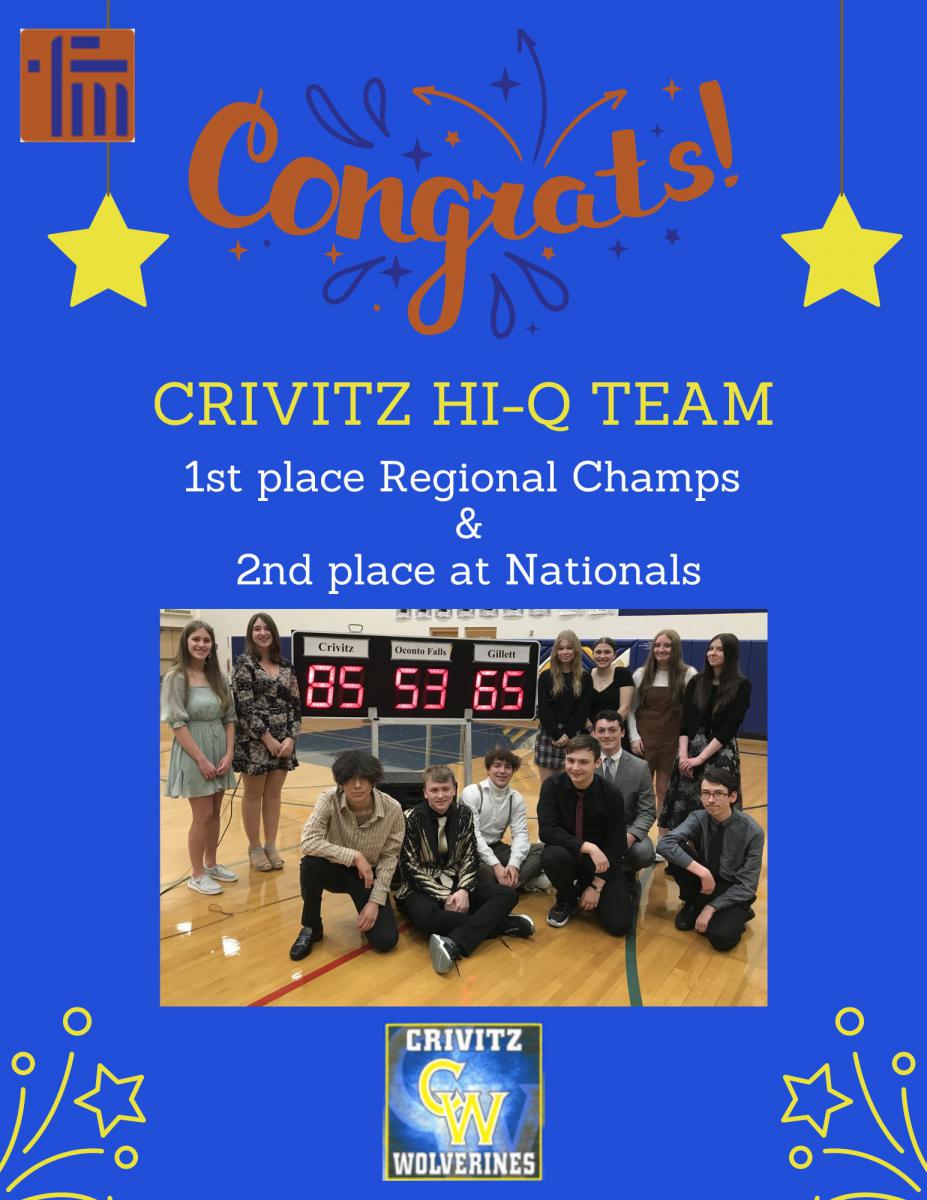 Peshtigo High School's News Article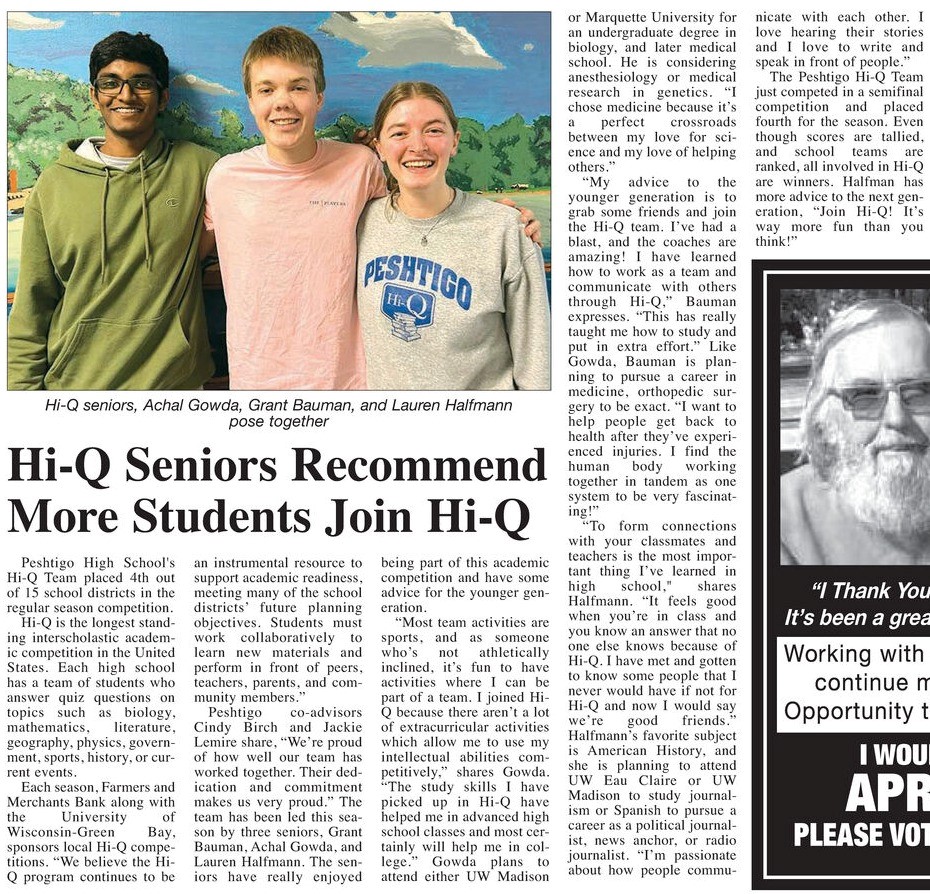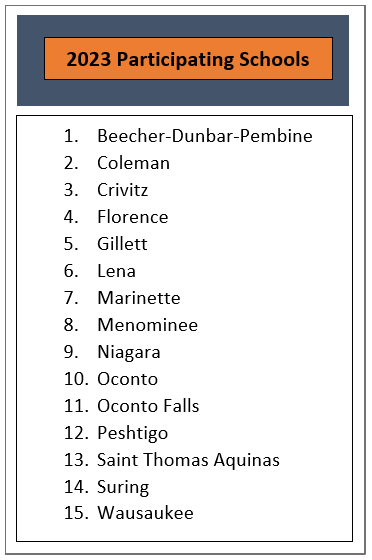 About Hi-Q
2023 marks a special year for Hi-Q! It is the 75th year of National competition (established 1948 in PA) Hi-Q continues to be the longest standing interscholastic quiz program in the United States! National competitions are held in four states: Alabama,
Pennsylvania, Washington State, and Wisconsin.
Quiz questions are comprised from a robust group of educational topics that include Current Events, American History, Biology, Sports, Literature, Mathematics, Shakespeare, Geography, Chemistry, Art History, Physics, American Government and World History.
Consistent with our mission to advance education, Farmers & Merchants Bank
& Trust invests over $35,000 annually as the principal sponsor of the
Northeastern Wisconsin/Michigan Hi-Q program.

"We believe the Hi-Q program continues to be an instrumental resource to support academic readiness, meeting many of the schools' future planning objectives. Students must work collaboratively to learn new materials and perform in front of peers, teachers, parents, and community. They practice an array of skills that take on the process of advanced learning, recalling information, and preparing for assessment (weekly quiz matches). We have an amazing team of advisors who are an integral part of student instruction and motivation."

At the conclusion of the season, Farmers & Merchants Bank & Trust hosts an award banquet in honor of their
achievements.