eBanking for Individuals and Families
Easy-to-Use Financial Management Tools
Who doesn't like things to be easy, convenient and secure?
Our personal eBanking services aim to make managing your FMBT accounts as easy as possible whether you're at home, work or anywhere else life takes you!
Online Banking
Access your FMBT accounts whenever you want with Online Banking! This comprehensive online tool gives you the power to do more than just check account balances:
2 Factor Authentication for secure login is enabled for your security and protection. Watch our secure login video for details.
Pay one-time and recurring bills digitally with the Bill Pay feature. No checks, no stamps, no problem!
Use Popmoney to pay friends and family with only their email address or mobile phone number.
Stay on top of your expenses with Spending Reports that categorize your spending.
Set up email or text alerts for situations in which your balance reaches a certain level or for transactions over a specified dollar amount.
Go digital with your bank statements with eStatements. No more paper statements cluttering up file cabinets!
Navigate within our "click-through" demo to see how our online banking system functions.
Enrolling in Online Banking only takes a few minutes.

eStatements
Enjoy the ease and security of eStatements! With eStatements you will have the fastest, safest and most convenient way to receive your bank statement.
Access to your statements earlier.
Reduce the risk of mail fraud and identity theft.
Email notifications when your statements become available online.
Stay organized and eliminate paper filing/shredding.
Shrink your carbon footprint by saving paper and reducing waste.
Automatic storage of your statements for a minimum of 18 months.
Here's how to get started with eStatements:
Login to Online Banking.
Click Profile at the top right of the screen.
Click Manage Statements.
Read eStatement disclosure agreement.
Click on PDF Document to access Confirmation Code.
Enter Confirmation Code and click I Agree.
Choose which accounts you want to receive eStatements and click Next.
Confirm all information is correct and click Enroll.
Mobile Banking
Take your FMBT accounts with you! Mobile Banking gives you many of the powerful features of Online Banking in the palm of your hand! Whether you're at work, at an event or relaxing at home, Mobile Banking is there whenever you need it.
Here's how to get started with Mobile Banking:
Download the FMBT Mobile Banking app directly from the AppStore or Google Play store. You can either search for "FMBT Mobile Banking" in your smartphone's native app store, or tap either of the icons below if you're viewing this page on your smartphone.
Click "First Time User? Enroll Now."
Enter all the information requested on the form.
If you are not already enrolled in Online Banking, you will be prompted to choose a username and password. Enrolling in Mobile Banking will automatically enroll you in Online Banking as well.
Log in to the app using your newly created username and password.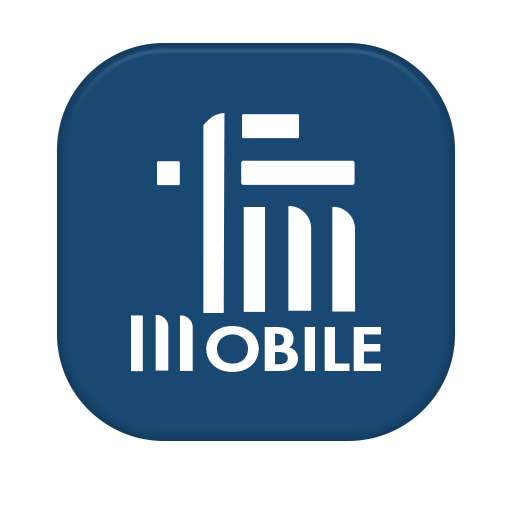 Card Management
Control your debit cards all in one app. Managing your debit card is now part of Farmers & Merchants' Mobile Banking app. Card Management has several features including:
Turn your debit card on and off
Establish transaction controls for dollar amount limits, merchant categories and geographic locations
Receive alerts when your debit card is used, approved or exceeds the transaction controls set by you
Stay informed of potential fraud with alerts on attempted, declined transactions
Get real-time balances for your accounts
Set travel exclusions
Mobile Deposit
Mobile Deposit gives you the ability to deposit checks electronically to your FMBT accounts without needing to visit the bank!
Using your Apple or Android smartphone or tablet, you can simply take pictures of the front and back of your check and choose which account you'd like it deposited to.
Here's how to get started with Mobile Deposit:
Download the Farmers & Merchants Bank & Trust Mobile Deposit app from the AppStore or Google Play Store.
Open the App and click "Apply Now."
Complete the Mobile Deposit Registration form and choose your User Name and Password. Your User Name will begin with "M318" and you choose the rest. Read and accept the Terms and Conditions and submit the form.
In 2-3 business days, you will be notified of your enrollment status by mail. If approved, the letter will include a code to activate your registration.
Call FMBT Bookkeeping at (715) 735-6617 and tell them the code on the letter to verify who you are.
Upon receipt of the correct code, FMBT will activate your registration and you can begin using Mobile Deposit.
Reminders for Using Mobile Deposit
We reserve the right to reject any deposit.
Endorsements must include "For FMBT Mobile Deposit only" along with your signature.
Stay within deposit limits defined in your approval letter (generally $2,000 per business day and $5,000 per month).
Keep your check for 60 days in case there would be an issue with processing.
Funds are generally available three business days from the day of deposit. Review the Terms and Conditions.
Mobile Deposit is not currently available for business accounts.
EZ Access Phone Banking
No internet connection? No problem! EZ Access Phone Banking allows you to check balances for deposit and loan accounts, hear recent transactions, transfer funds between accounts and even make loan payments.
On your first call, follow the prompts to establish a personal identification number (PIN). You may use any 4-digit number. You'll need your PIN and your account number whenever you call into the EZ Access Phone Banking line.
Call Today! (715) 735-4228 or (877) 735-4228