6 Ways to Spring Clean Your Finances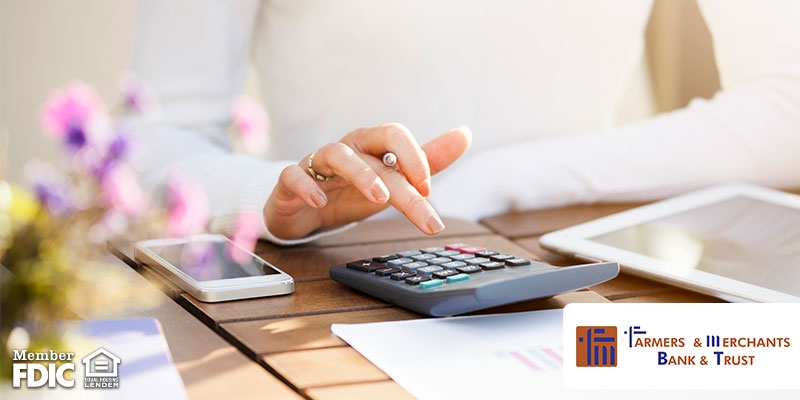 Spring cleaning doesn't just have to be about your house - sometimes your finances need a good dusting, too! We've put together some great and simple ways to clean up your finances and start fresh with your spending habits!
1. Clear Out the Paperwork
Paperwork from your finances can pile up quickly. Now's a great time to file through those old papers, make digital copies in a safe place and put the originals in the shredder. Not only will this declutter your office space, but it will help declutter your mind. And keep the clutter from returning by enrolling in eStatements! With eStatements, your bank statements are delivered to you electronically in Online Banking instead of by mail.
2. Take a Look at That Credit Report
We understand that checking your credit report may not be high on the list of your priorities at this time. But with a new season underway, it's a great time to take a minute to sit down and look it over. It's important to dispute any inaccuracies to the credit bureau or the creditor directly so your credit score doesn't take a hit for something that is not true.
3. Bring the Budget Back
Maybe you started budgeting but lost hold of it over the holidays when things got busy. No worries! There's no better time than now to get back on track and start following a budget again. If you're still following a budget, now is a great opportunity to dust off the papers and make some changes!
4. Review your Insurance
If it has been awhile since you have shopped for auto and home insurance, now is a good time to do so. First, review your current coverage to determine if you have enough insurance or if it's time for an increase. Then shop around or ask an independent agent to do so for you. You may be able to save some money on premiums if you now qualify as a lower risk.
5. Get Your Savings On Track
Automating your savings account is a great way to stay on track financially. After figuring out your budget, assess your emergency savings needs. A good rule of thumb is to keep 3-6 months of expenses set aside for emergencies. Add up the monthly expenses in your budget to see how much that means for you.
6. Clear Some Space For a Financial Advisor
Once your regular spending and emergency savings are taken care of, the next step is to talk with a financial advisor about investing for the future. If you aren't sure where to start, try taking an online survey to get set up with a financial advisor who's right for you.
Utilizing these financial spring-cleaning tips is a mood booster, stress reducer, and budget builder all in one. Need somewhere to store all that extra cash you found in your budget? Open a savings account with us today!