Stay Safe Online While Holiday Shopping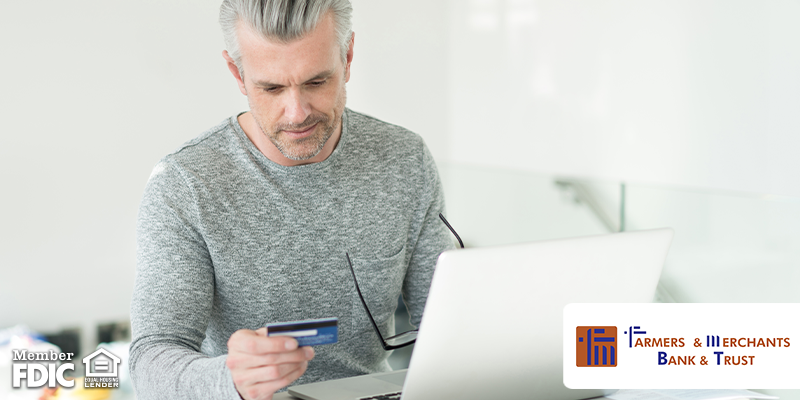 Soon it will be the season for spending time with family, making hot chocolate, building snowmen and, of course, buying presents! With the wonderful power of technology, we can surround the Christmas tree with gifts in just a few clicks. Keep reading to learn all about cyber safety while you shop this holiday season.
Watch out for enticing ads.
It's common to come across pop-up ads or tempting deals while you're browsing. While they're sometimes legitimate, it's smarter to go to the website itself rather than clicking on the advertisement to avoid scams or viruses.
Beware of public Wi-Fi.
There's nothing wrong with checking out your favorite store's catalog while out in public, but making purchases is where it gets risky. Never enter your personal information to make a purchase while connected to a public Wi-Fi network – instead, use a VPN or your personal hotspot.
Keep your device updated.
If you haven't already enabled auto-update on your device, now's a great time to do so. Keeping your device and applications up to date will help you avoid malware infections or other cyber issues.
Look for the "https."
Check for the lock symbol or the "https" in the address bar to make sure the website is secure. Secure websites make it safe for you to enter your information without the fear of the site storing it without your approval.
Check in on your account post-purchase.
Keep tabs on your account activity to make sure the transaction went through and there weren't any mistakes. You can also set up alerts that automatically email or text you once your credit card was used.
Always do your research.
It's a risky game to make a purchase from a site you've never heard of. Research the company you're thinking of buying from and make sure they have a form of contact for you to use if a payment problem occurs. The smartest choice is to always avoid making online purchases from an unfamiliar website.
Online shopping is a great way to get what you need without facing the cold and while practicing social distancing, but there are always risks that come with making purchases on the Internet. Be smart, do your research and have a happy holiday season full of love!