Why You Should Bank Local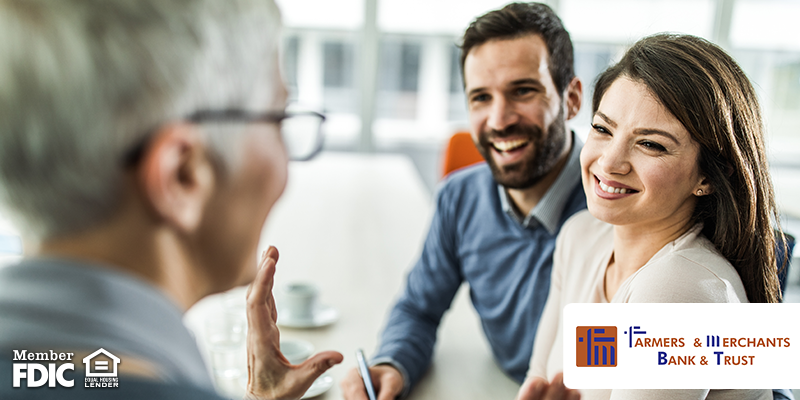 You've heard big banks advertise their services all over the world, but many consumers don't realize all of the benefits that come with banking local. When it comes to customer service, banking fees and community impact, banking local is the smart choice, and we'll tell you why.
Personal Relationships
Because local banks have less customers than your average megabank, employees have the chance to form deeper relationships with the people they serve. They also may be your neighbors, former classmates, and sometimes even family, because your hometown is our hometown, too!
Convenient Services
Big banks suggest they have more choices and services, but most local banks offer those exact services, too. Visit our eBanking page to learn about our easy-to-use financial management tools for individuals and families like Online Banking, Mobile Banking, and Mobile Deposit. Own or manage a small business? Our Business eBanking services can help your business run more efficiently, too!
Local Impact
Local banks understand the unique circumstances of living and working in your community, and therefore are able to invest in small, local businesses in a way that bigger banks can't (or won't). When local businesses thrive, so do the individuals and families that work for them, which makes for a better community for everyone.
Lower Fees
Overdraft, ATM, and other banking fees are increasing among megabanks as time goes on. Research shows that local banks offer more free accounts to their customers as well as charge fewer fees compared to big banks.
Customer Service
Megabanks, just like any big business, have lots of customers to help. You might find yourself with a question or concern but end up waiting on hold for hours. Local banks are dedicated to providing their customers with convenience and satisfaction, so you'll never feel like just a number.
Involvement in the Community
When it comes to giving back and community involvement, local banks are there. Customers feel a sense of satisfaction knowing the business they support gives back and cares about others. FMBT loves supporting youth sports and educational programs, including the long-running Hi-Q program.
These often-unknown benefits of banking local are important for consumers to hear about. Community banks want what's best for YOU. Contact Farmers & Merchants Bank & Trust with any questions, and take a step in the right direction by banking local today!