Cybersecurity Tips for College Students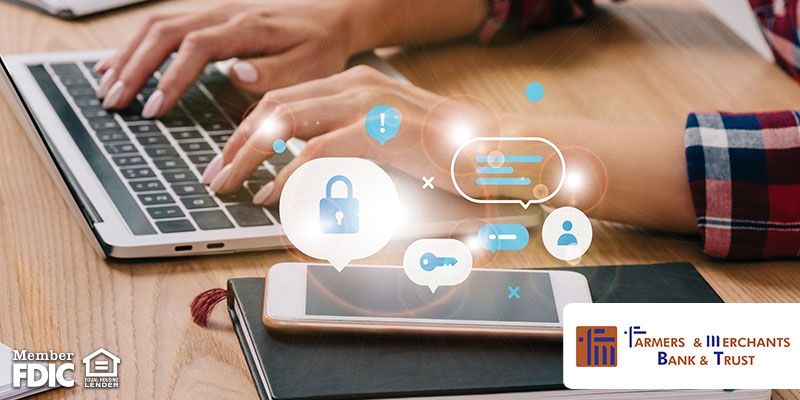 College students face quite a learning curve in just about every way possible when they are living on their own for the first time. While most college students consider themselves to be tech-savvy, it doesn't always mean that they know how to stay safe from cyber threats that evolve every day. When they enter college, students become part of the one of the most targeted groups for cybersecurity threats. Students, take these tips with you throughout your college career.
Know that you have value.
While this is a true statement in the general sense, what we're really talking about here is the notion that college students mistakenly believe they have no monetary value worth stealing. This could not be further from the truth. Even if you do not yet have much in the way of assets, your social security number alone is incredibly valuable on the black market. Once you realize that you have something valuable worth stealing, you may be more inclined to protect it.
"Old school" personal theft is a cybercrime risk.
Of course you don't want to get your laptop or smartphone stolen because it would be expensive to replace. Be aware that many thieves don't just want the hardware itself, but also your data and personal information that's stored in it. Never leave your items unattended or assume that you are ever in a "theft free" zone.
Everything needs a passcode.
It may be somewhat of a hassle to set up initially, but be sure all of your electronic devices have a passcode in addition to being physical protected. You can make it a bit more convenient for yourself by activating the thumbprint ID or face recognition features if your device has them.
Reconsider public workstations.
Your university likely offers public workstations for your use. They are convenient but may not necessarily have the best cyber protection installed. If you must use a public computer, don't save your passwords on it and be sure to log out of everything before leaving the station. Never treat it as your own computer, and remember to delete all personal files before leaving the device.
To Torrent or Not to Torrent? Don't!
For those who don't know, torrent websites are a way for users to share files and distribute data over the internet. We can say with some confidence that it's better to stay completely away from these. One in three users are exposed to malware by utilizing torrent websites. It's tempting to get free textbooks and movies off of these sites, but in the end, it's not worth the risk.
Want to learn more? Visit our Fraud & Identity Theft page for resources to keep you save, as well as important links and information if you do become a victim of a cybersecurity attack.